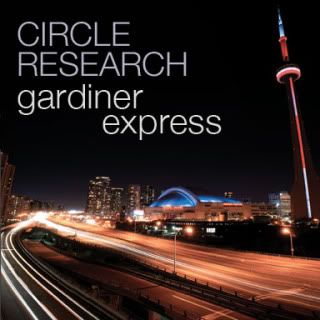 GARDINER EXPRESS The New Album From CIRCLE RESEARCH

Available NOW!

http://www.itunes.com/circleresearch
http://thecircleresearch.bandcamp.com


If you haven't already downloaded the first free single "Out Of This World", well whatcha waitin' for!?
Download (mp3 & wav): https://urbnet.box.net/shared/5ag8574itv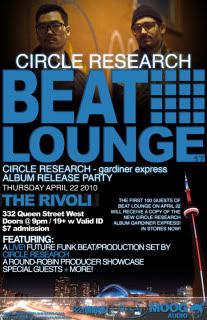 YES YES Y'ALL!
CIRCLE RESEARCH – 'GARDINER EXPRESS' RECORD RELEASE PARTY
Join us this Thursday, April 22nd in celebration of our brand new album, Gardiner Express! There will be free cd's, an exclusive live performance.
See us at BEAT LOUNGE for a LIVE! beat production set that will take you OUT OF THIS WORLD!
BEAT LOUNGE

Thursday, April 22, 2010
THE RIVOLI
332 Queen Street West
Doors: 9PM / 19+
$7 admission w/ a FREE copy of GARDINER EXPRESS for the first 100 guests!
+ Round-Robin Producer Showcase:FULL PRODUCER ROSTER TBA: STAY TUNED IN